Certified
We are Idaho Accountants who specialize in Business.
Full Service
We handle 100% of your Accounting from start to finish.
Upfront Prices
We provide upfront and special flat-rate prices.
CDA Accounting
We are Idaho Accountants that specialize in Business Formation, Setup, Accounting, Bookkeeping, Payroll, Personal & Business Tax Preparation. Our clients enjoy top quality services at affordable prices.
Coeur d'Alene Idaho Accountants!
Remote Services
"We specialize in Providing Remote Services for Business Accounting, Bookkeeping & Tax."
All services available remote, military-grade security, convenient phone & video chat appointments, and our popular weekly flat-rates for ongoing services. Coeur d'Alene Accounting is a full-service firm with six specialized departments for all business needs.
We have highly skilled staff that specialized in Business startup, growth, records keeping, compliance, tax preparation, consulting, State & Federal filings, Multi-State, online, manufacturing, brick and mortar etc.
Military Grade
"Your Business & Personal Information is our top priority."
Our top 6 ways we protect your data:
1. Effective endpoint protection that filters dangerous file types.
2. Patch assessment tool to ensure our operating systems are hack proof.
3.  Secure web gateway that can identify and block exploit kits.
4. Segregated networks with next-generation firewalls.
5. Implement full disk protection and encrypt sensitive data on servers.
6. Ability to encrypt the data – both in the cloud and also when being transferred.
Accountants CO-OP
We Provide Up-Front Pricing & Flat-Rate Prices for ongoing clients
We provide Up-Front pricing when possible, along with a Flat-Rate of $50 per hour for our regular weekly clients.
Working with a CO-OP:
1. 100% owner operated. There are no interns or employeess providing you with inexperienced business advice.
2. We special in Business including tax.
3. We answer our phones and emails with lightning speed.
4. Our data protection is Military Grade.
5. We have 6 specialized departments.
Easy Appointments
We make Consultations convenient for our clients
Video & phone conferencing boosts productivity, saves time, reduces travel expenses, reduces stress, and overall promotes collaboration in real time.
Accounting
Financial Reports, Bookkeeper Review, Accounting Setup, Back-End Management, Audits State | IRS.
Consulting
Tax Planning, Business Startup, Real Estate, Technical Questions, Deductions, Investments.
Payroll
Certified Payroll, Multi-State, State & Federal Compliance Issues, Tax Payments & Filings, Employee Hiring Packages.
Business Setup
Federal Tax ID (EIN), Assumed Business Name, EFTPS IRS Tax System, Operating Agreement, Corporate Bylaws.
Advanced
Onsite Cash Management, CFO | CEO Services, Accounting Department Setup, Virtual Accounting Department.
Bookkeeping
Posting Transactions, Categorizing, Bank Reconciliations, B&O | Sales Tax, Bill Pay.
QuickBooks
QuickBooks Setup, Corrections | Fixing, Desktop Conversion, Back-End Management, Courses & Training.
Business Licenses
Master Idaho | WA Business License, Sales Tax License, Wholesale License, Reseller License, Lodging License.
Tax Returns
Business Tax Return, Personal Returns, Independent Contractors, Small Business, Online Business.
File A Business
LLC | PLLC | Partnership, S-Corporation, S-Corporation, S-Corp Election, Non-Profits.
use us for regular bookkeeping, acccounting, and payroll to receive our FLAT RATE of only $50 per hour.

$50 Per Hour
Receive a Flat-Rate of $50 per hour for all Accounting, & Bookkeeping services.

ADD-ON ANYTIME
Add any extra services throughout the week and we will complete the tasks by Friday.

FRIDAY BILLING
We bill on Friday for all services performed for that same week.
LLC, PLLC, Partnership
Includes:

Limited Liability Company LLC

Federal Tax ID (EIN)

Operating Agreement

All Filing Fees Included

Bank Ready
S-Corporation
Includes:

S-Corporation Formation

S-Corporation Federal Election

Federal Tax ID (EIN)

Corporate Bylaws

All Filing Fees Included

Bank Ready
C-Corporation
Includes:

C-Corporation Formation

Federal Tax ID (EIN)

Corporate Bylaws

All Filing Fees Included

Bank Ready
Important business add ons that can save you money & protect your personal assets
S-Corp Election
Add on:
You can save 20% on your taxes by opting to Federally Elect your LLC to be taxed as an S-Corporation.
Operating Agreement
Add On:
The Operating Agreement is the legal document that seperates you from your business's legal & tax liabilities.
Corporate Bylaws
Add On:
The the Corporate Bylaws are the legal document that seperates you from your business's legal & tax liabilities.
Relax after a hard day of work and let us handle the complication of your Bookkeeping & Accounting tasks. 
We offer Full-Service Bookkeeping & Accounting. We handle your posting, categorizing your transactions, bank reconcilations, monthly State & Federal tax filings, Quarterly tax filings, monthly & quarterly reports, sales tax, multi-state tax changes, financial statements and much more.
100% Full-Service Payroll
At CDA Accounting we offer 100% Full-Service Payroll. The only thing you have to do is email us your employee hours for each pay period, then sit back as we handle the rest.
Services Include:
1. Processing Payroll
2. Withholding
3. Direct Deposit
4. Email Paystubs
5. Registering New Employees with State
6. Garnishments
7. 12 Monthly Tax Filings & Payments
8. 4 Quarterly Tax Filings & Payments
9. Final Year-End State/Federal Filings
10. Employee W-2's
100% Full Service Payroll
*Hassle Free Payroll Services 
"Don't let the fear of Payroll stop you from growing your business."
We handle 100% of all your Payroll service needs. This ensures that your deductions are accurate, State & Federal taxes are withheld and paid properly, commissions and tips are accounted for, and benefits are tracked with precision.
Protect Yourself & Your Buisness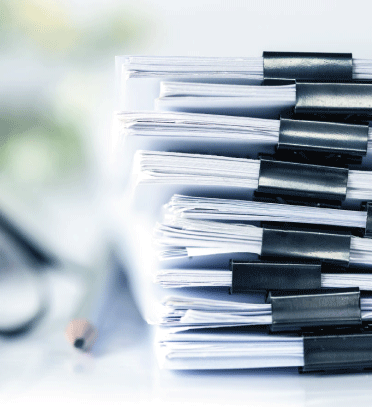 Idaho Business License
We provide a Master Business License service for all State & Federal Employee Tax Accounts.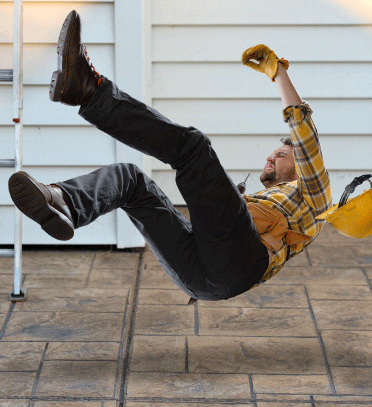 Workers Comp. Audit
We will handle your Workers Comp. Audit and create the documents required.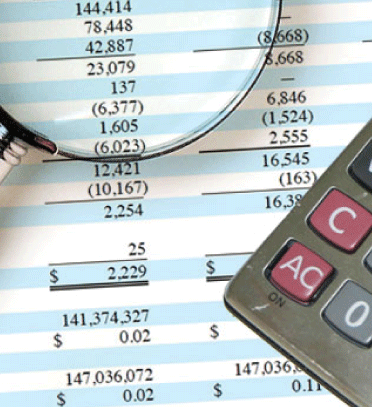 Unemployment Audit
We will handle your Unemployment Audit and help you settle your dispute.
Tax Preparation
We will save you thousands by lowering your Personal & Business tax liability.
Grow, Profit & Save
"Our clients experience lower tax liabilities & receive superior tax advice"
We specialize in Tax Preparation for individuals with simple to complex financial matters, multi-state tax situations, retirement, dividends & trust.
We specialize in Business Tax Preparation including, Non-Profit, LLC, PLLC, GP, S-Corporation and C-Corporation, multi-state, and those exclusively online.
We specialize in helping our clients save thousands of dollars by filing all 1099 income correctly and using business deductions to offset tax liability.
Tax Resolution
We are the first defense in helping you settle your own Tax Resolution Case with the IRS.
1. Provide Your Info
We will ask you various questions and collect your financial information. 
2. Consultation
During this One-Hour Phone Consulation, we will discuss your options and go over the steps to Resolving your Tax case.
3. Completed Forms
We will provide you with all IRS Tax forms completed for you to submit directly to the IRS  for optimal Tax Resolution outcome.